In response the the COVID-19 (Coronavirus) outbreak, we have designed a range of face visors/shields for use during the pandemic. To aid with the shortage of PPE for our NHS and keyworkers during this time we have developed a range of face visors, each designed for:
Comfort: We don't want to see any staff member with bruising/soreness because of PPE.
Durability: Designed for prolonged use, made from tough Polycarbonate (1mm thick).
Re-Use: The visors are designed to be cleaned, therefore reducing the large requirements on a day by day basis.
What's more the lift up visor option can be bought it two pieces (headband and face shield), thereby allowing staff to retain headbands and only requiring replacement visors when necessary, reducing ongoing costs.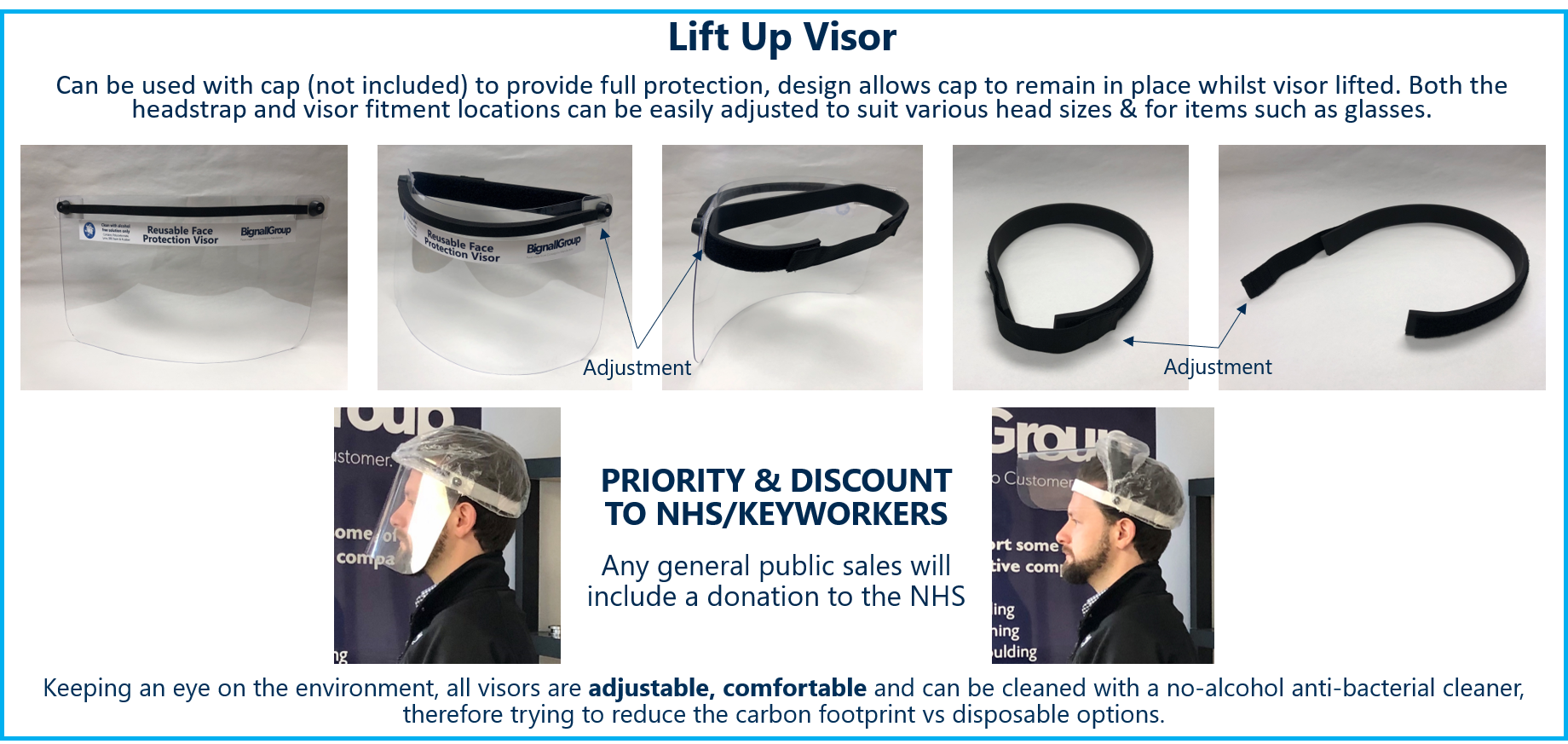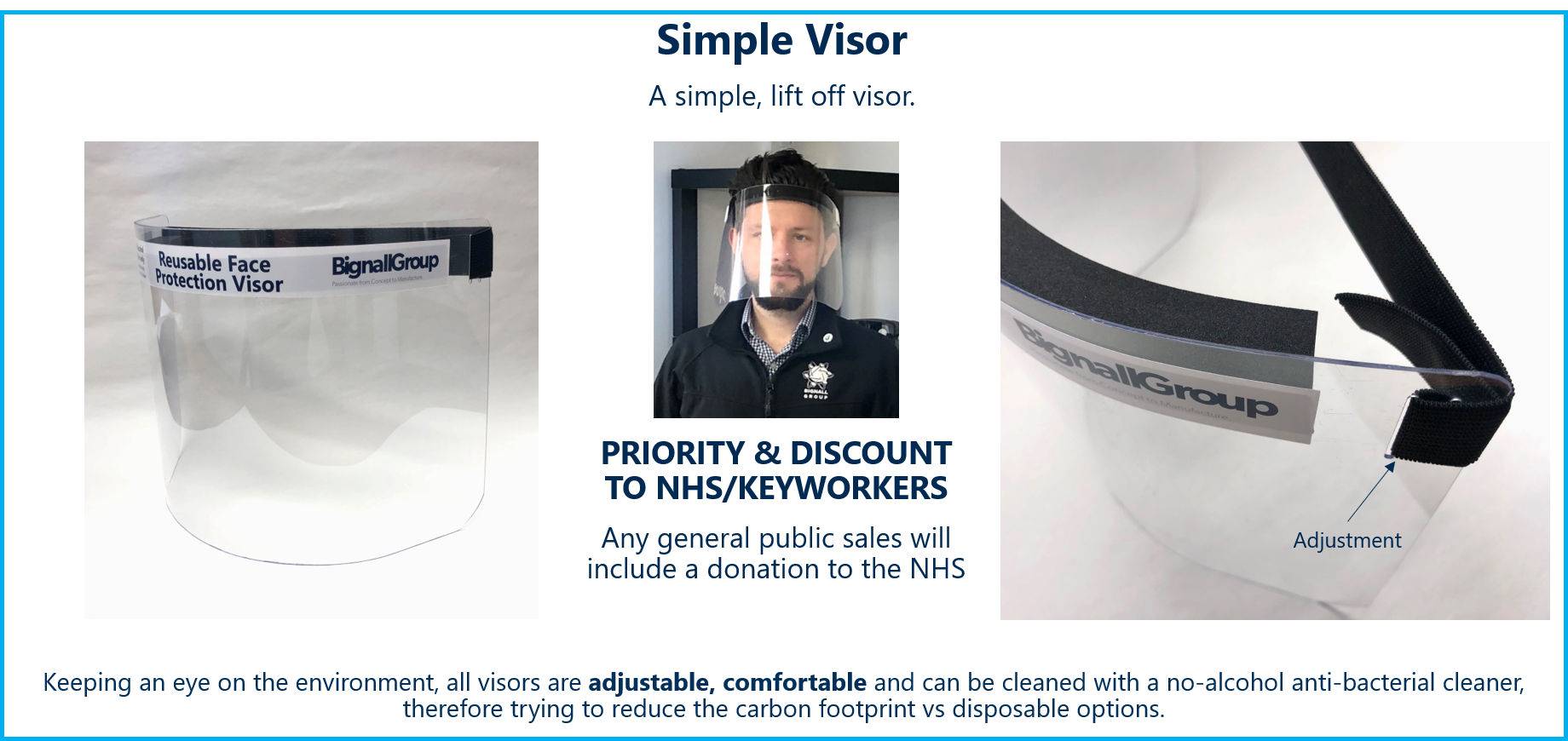 _________________________________________________________