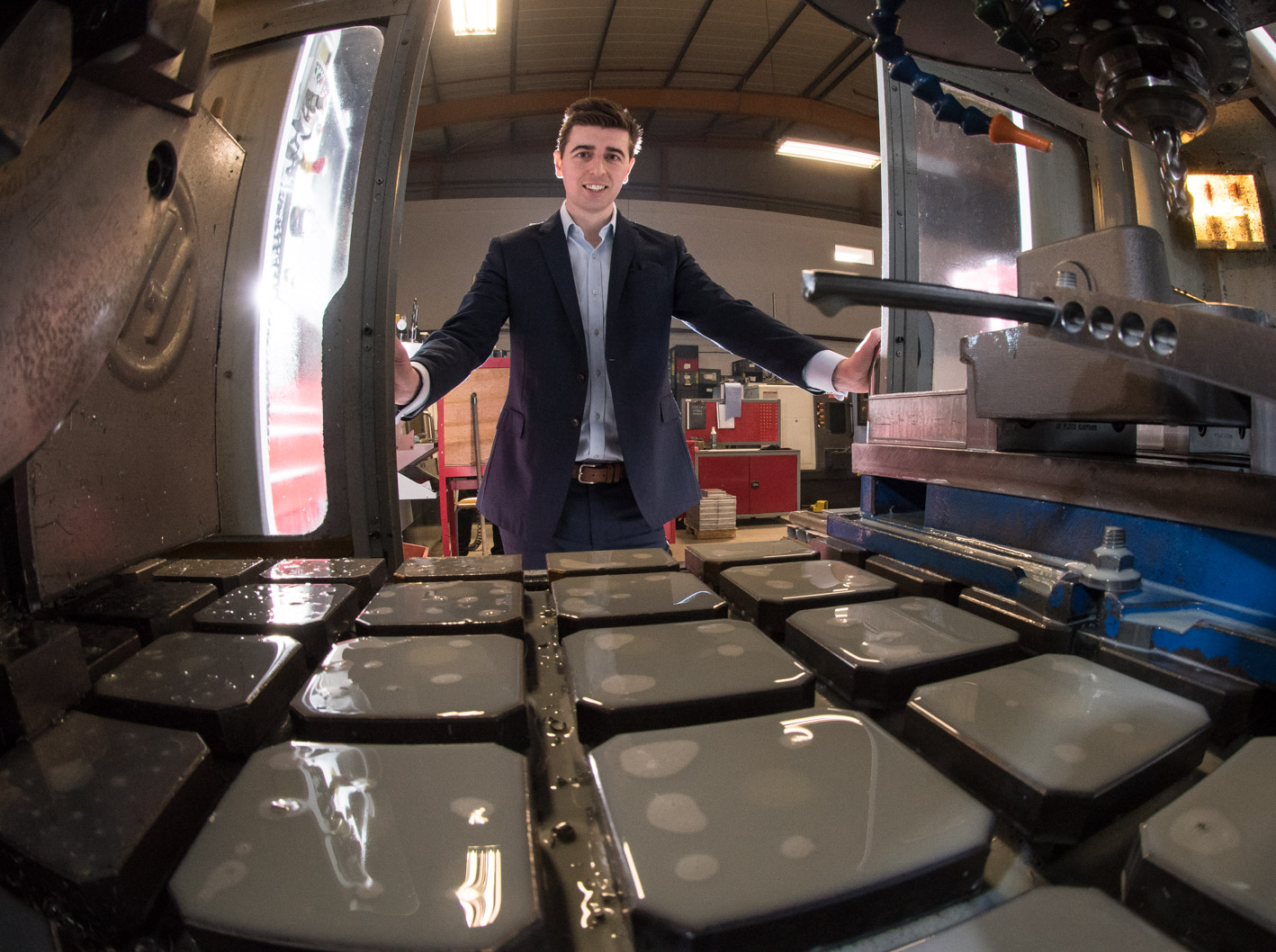 Innovation puts Shildon engineering company Bignall Group in right groove
FULL ARTICLE: http://www.thenorthernecho.co.uk/business/16112974...
Innovation is the lifeblood of Shildon-based Bignall Group.
Building on over 40 years of proud family tradition, the entrepreneurial business was looking for the next phase of its evolution and managing director Steve Pugh is helping to lead the company to new heights.
A Chartered Mechanical Engineer by trade, Steve's background is full of entrepreneurial nous. Steve's passion for innovation and growth, combined with values based on empowering people and creating positive and creative cultures is helping to take the respected North East firm to the next level.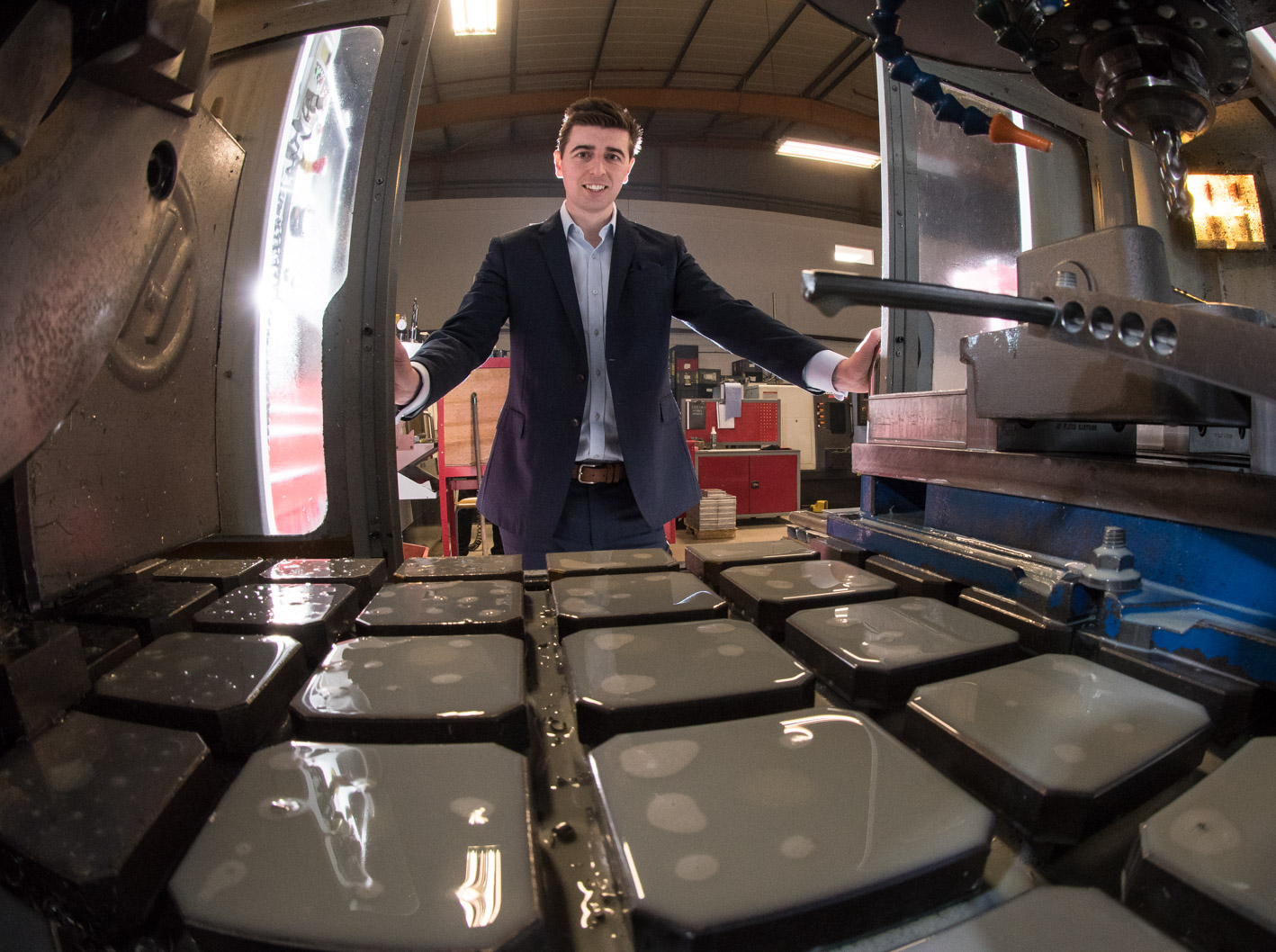 Steve's appointment was the perfect opportunity to exploit his experience and came at a time where the group was looking at grow and expand into new markets.
Made up of three complimentary businesses, Shildon Manufacturing Company provide CNC machining in the oil and gas, automotive and rail industries; Cobtec Cubicle Hardware supply cubicle ironmongery into construction projects across Europe; and Masterlube Systems design, build and distribute grease and oil lubrication systems worldwide from their 30,000 sq ft facility in County Durham.
It is clear from its history that design and innovation is at the heart of everything Bignall Group do. Business founder and company Chairman John Bignall describes the company: "Where traditional values and quality combine with cutting-edge technology. Solving customers problems using our core skill as designers, developers and innovators."
This combination of traditional skills combined with modern technologies is used to great effect. Each of the businesses is a leader in their field but they also have engrained IP which the company is looking to grow and develop. Upon joining the group, Steve working with the Bignall Group Board realised there was huge potential in the three businesses to utilise their skills in new ways, but also to innovate how the company operates to support future growth.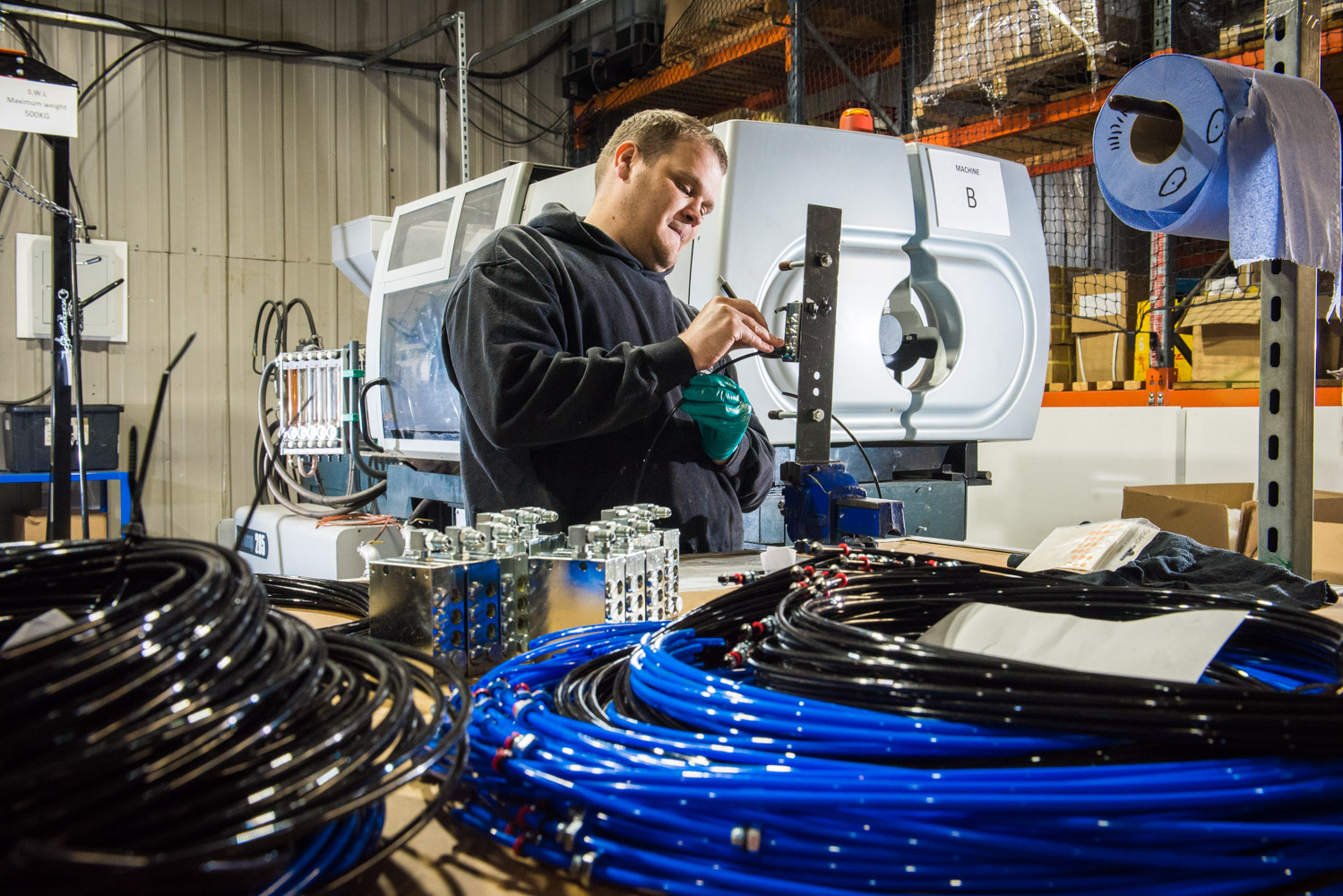 He said; "We have great research and development expertise in our team here, but our innovative approach is not just kept within our four walls. We love to work with other companies in the region. The North East region is full of innovative companies who are each leaders in their field".
"As an example, we are have a close working relationship with a number of local businesses including Thomas Swan & Co Ltd, based in Consett. A well-established independent company, Thomas Swan produces world-class fine chemicals and innovative products. Our lubrication business is working with Thomas Swan to explore areas where we can collaborate to add value to our core businesses, but also importantly allow us to enter new high value markets such as the aerospace industry."
Regarding its own products. In 2017 the company released its patented ground-breaking grease block, Blockmaster2, which distributes grease for machinery in the agricultural market in particular.
"The innovation comes from the way we can regulate the amount of grease from each piston. It doesn't sound sexy but it could genuinely revolutionise an industry. Clients have already tested the units and they are about to go into mass production."
Designed and made in County Durham, the new Blocmaster2 product demonstrates major innovation which could be a major force in sectors as broad as agriculture to offshore wind.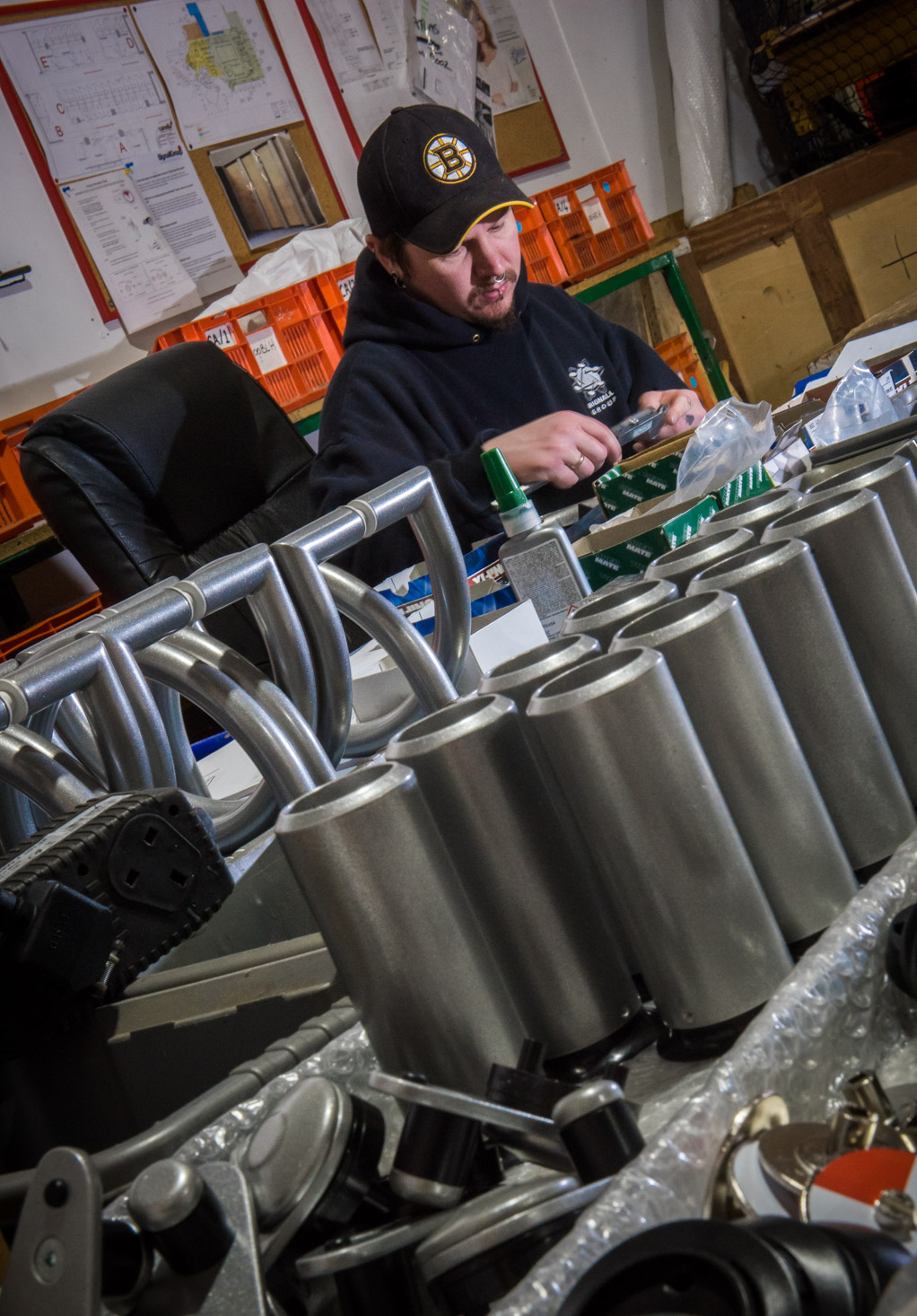 Throughout Steve's career his passion for problem solving has been applied across both the public and private sectors. Steve states his career highlight was the lightbulb moment which resulted in the creation of the Tees Valley Catalyst fund. The first of its kind in the world, the £10m Catalyst fund helps North East companies bid on bigger projects through removing limitation from performance and warranty bonds, a major issue post financial crisis and oil price crash. Using money secured from Regional Growth Fund, the fund aims to unlock £700m new work over 10 years supporting many North East businesses and creating hundreds of jobs. The fund runs until 2023 and is now managed by FW Capital.
In keeping with his desire for innovation and employee engagement, Steve introduced new employee relation initiatives to ensure the whole business see new opportunities and how they can best be exploited.
He explained: "From a new employee feedback scheme, the business has had a number of quick wins as it looks towards continuous improvement and an employee led culture. Suggestions have ranged from new products and services, to shop floor layout changes which increase productivity and efficiency. On joining the business, we also brought in company 'Town Hall' meetings where we share the performance of the group and each of its three divisions, once a month. This allows us to both share knowledge and engage the workforce in the future of the business. The business also recognises 'Workplace Heroes' to publicly recognise ongoing commitment to the firm and exceptional passion within the month.
"As a business we are trying to create something special, creating a trusted and creative space for career progression and growth. Through this approach we are trying to create a culture which goes far beyond our reach to benefit the community as a whole."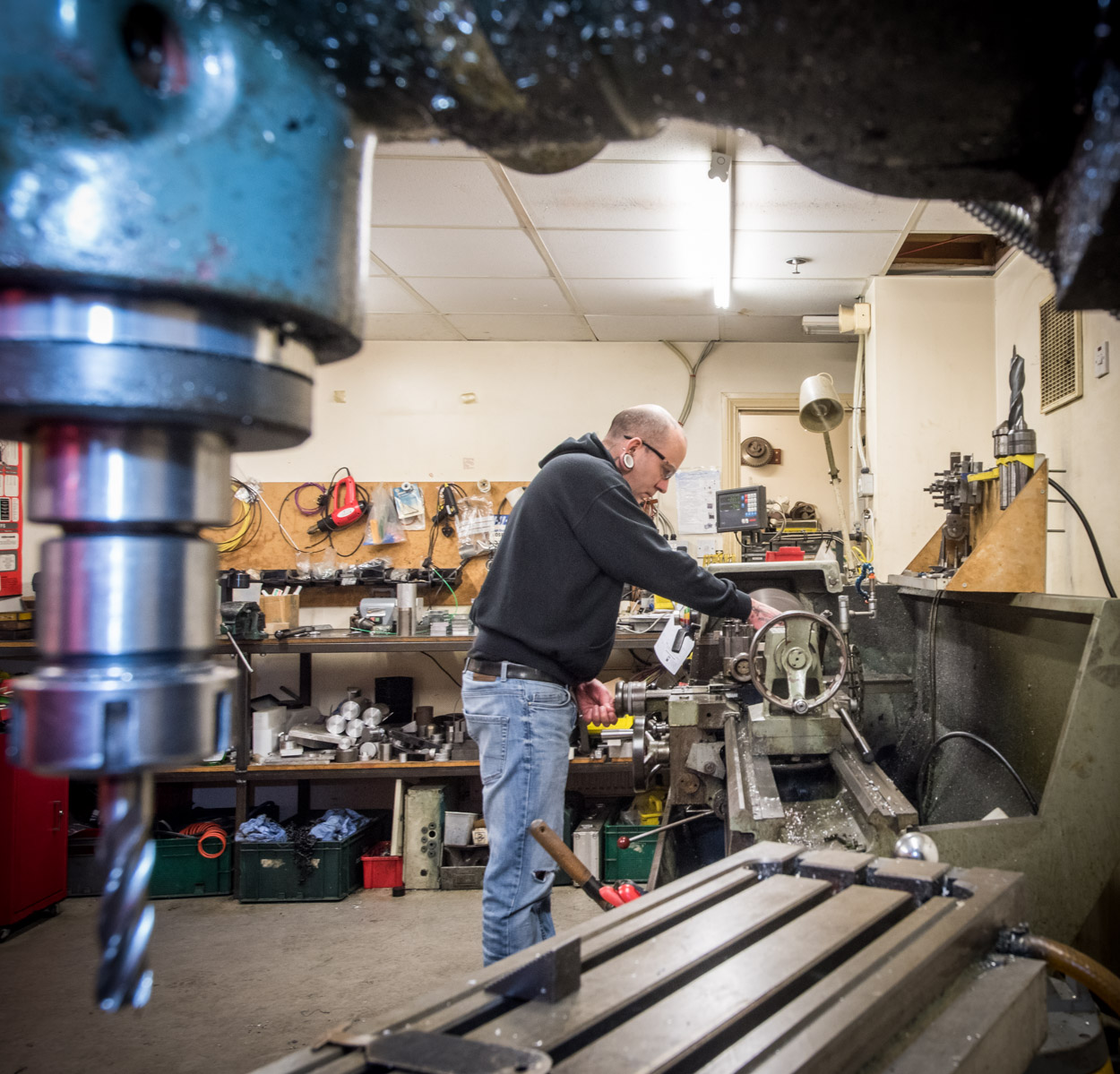 On training up for the future, "We currently have two apprentices and one of our new team leaders was a former apprentice. We are trying to build a culture where anyone can join the business at any level and progress all the way through to my job. With our current growth projections we hope to increase our workforce by up to 10% by mid-2019."
The business also has a keen eye on the future as well with a recent £120,000 investment in a new 4th axis CNC machine. The business was supported by the European Agricultural Fund for Rural Development on the investment, which will increase capacity within the workshop and also help Bignall to become globally competitive in its CNC Machining capabilities.
Since joining the business, the new initiatives have already resulted in improved business performance: Steve said: "In the year to date our turnover and net profit up are up significantly, largely through applying lessons learned from the oil price crash, running a more sustainable lean business structure and dramatically improved sales processes.
"Being an international business the company has also benefited from currency changes in 2018 and an uplift in some of its main global markets such as the global agriculture machinery market, which many of Bignall's lubrication systems are bought by global OEMs in the sector. The business has plans for strong growth and a consolidation of its Shildon based manufacturing facilities with dramatic improvements planned on production efficiency and cost. We are really investing in this area."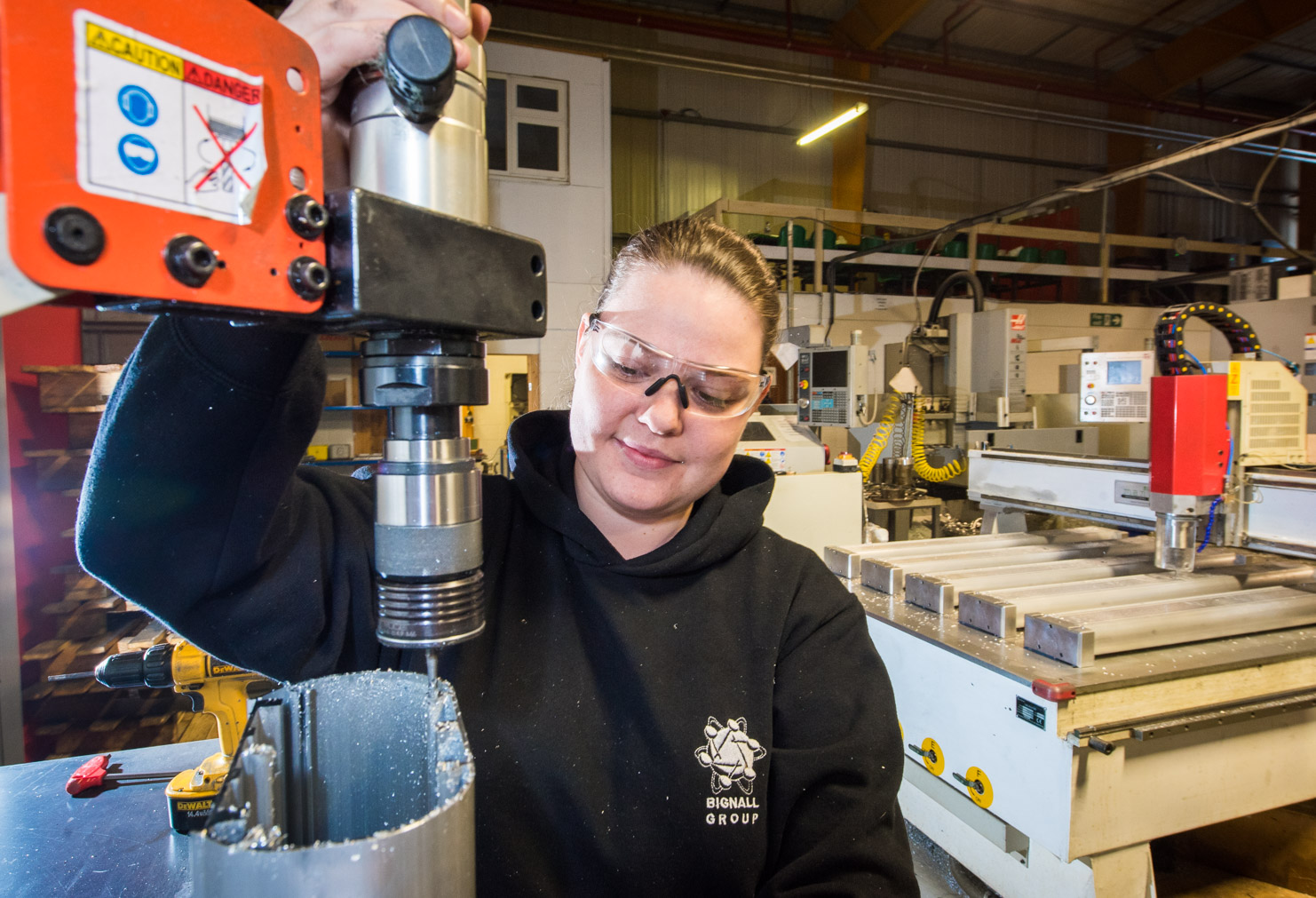 "I believe the future is bright for North East businesses. We need to build on our heritage of innovation and working together to put our best foot forward in the world. Although it is never easy, we believe every business in the North East has the chance to achieve something special and working with partners such as North East England Chamber of Commerce we are looking forward to a bright future."
North East England Chamber of Commerce support the Bignall Group in their exporting procedures. Les Dixon, Chamber Global relationship manager said: "This business is an exceptional example of North East innovation. They really blaze a trail and contribute so much to our regional economy, not just what they do for their own business, but the added value they bring to other companies as well."
ENDS
#business #people #passion #tech #engineering #design #innovation #manufacturing #productdevelopment #careers #CNC #milling #turning