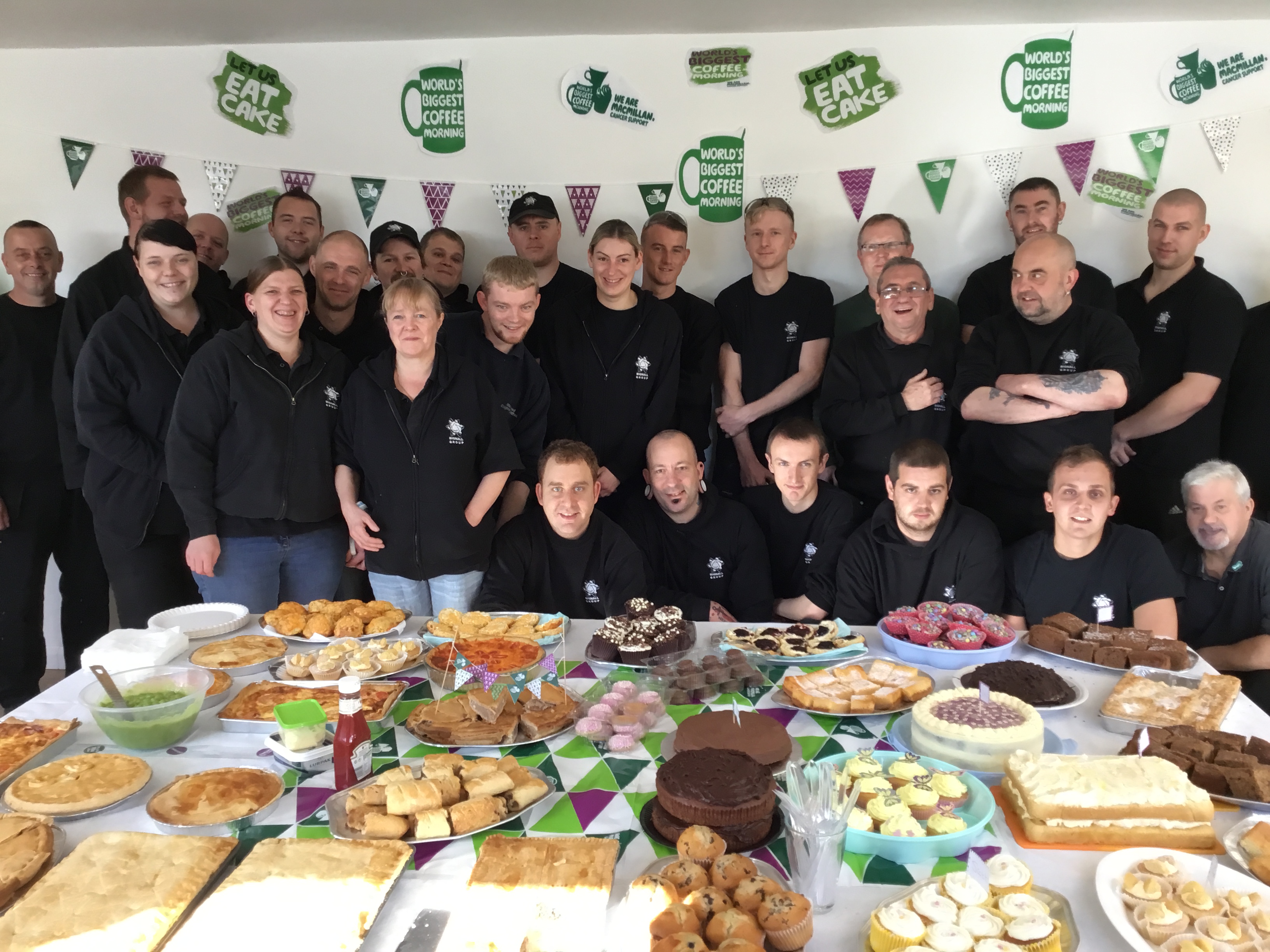 Bignall raise £480 for Macmillan
Since joining Bignall in Nov 2016, we have tried to build a culture of honesty, trust, accountability and leadership; not only in what we say but also how we live in our lives. We believe in our people and we give them the chance to shine.
On 28th Sept 2017 we held our Macmillan Coffee morning with our target to raise over £260 from last year. What happened next blew me away…
Not only did the staff choose to arrange the event, but they also decided that they each wanted to donate £10, but one in an incredible act of generosity one member of the team donated a full day's wages!
As someone who lost a close family member to cancer in January, to have a team be so generous is far above what a company could ever dream, especially that one of their team was so generous. It is heart-warming and I couldn't be more proud.
Bignall actually gave the person in question his first job after being unemployed for a period of time. Originally it was only meant to be for a few weeks, but he impressed us so much we asked him to stay. Now we know he's a keeper!
A huge thank you to Sue Dalglish for organising and all of the team for making, baking, donating and taking part. Even John and I took cakes to the automotive expo today and raised an extra £80. The company also raffled off a day's holiday and a number of other prizes, and in total we raised £515 for a very good cause.
If you wish, you too can donate to Macmillan at https://www.macmillan.org.uk/
People often ask about the company's visions and values and how we try and implement these within the team. Days like this show it's working!